Introducing the Change Makers Podcast Series.
Stories to encourage, inspire and challenge you to be a change maker in your world.
Change Makers is a brand new podcast where we get the opportunity to interview amazing people to get an inside look at how they are making the world a better place.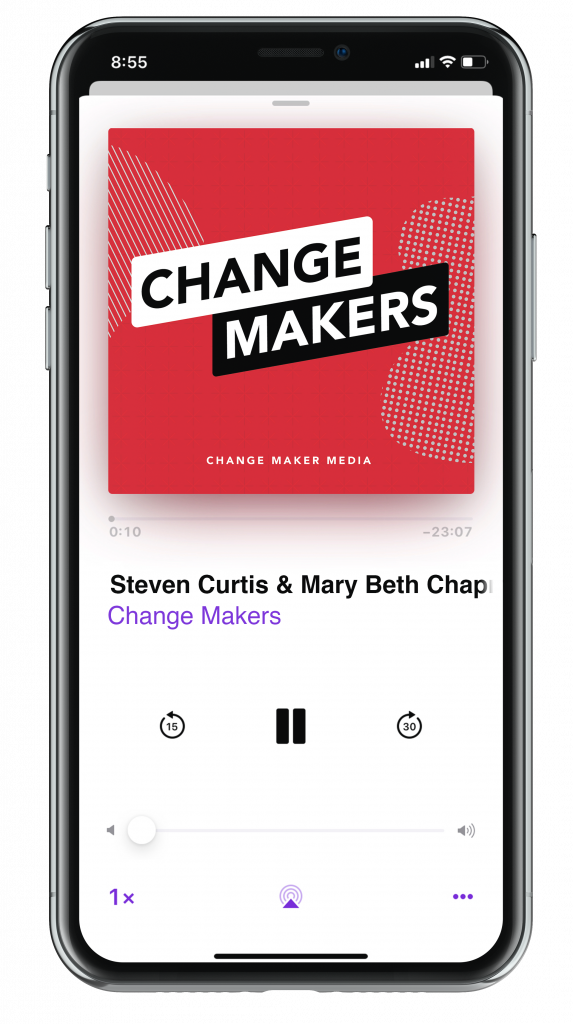 At 5by5 we often say we have the best jobs in the world. We spend each day with change makers — people who have sacrificed money, fame, careers, all to make the world a better place. From entrepreneurs who innovate for good to nonprofit leaders who tackle the world's toughest problems. From famous names who use their spotlight to shine a light on problems to the lesser-known heroes you really ought to know.
Well, we don't want to keep these stories to ourselves anymore.
Each week, we'll sit down with a different change maker to hear about their journey: where they came from, what they're doing now and how they were inspired to pursue the change they wanted to see.
No matter what, our hope is that each episode will inspire you to be a change maker in your part of the world.
New episodes will premiere every two weeks beginning Dec. 8th, 2020 so be sure to subscribe so you don't miss a single one.
Do you know a Change Maker? Nominate them to be featured on the podcast!
More Featured Change Makers from our Newsletter